Join the Shire of Calanais Nuadh for
Autumn Arrows 30: Fairy Tale Forest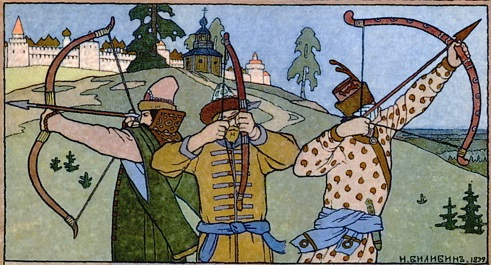 Friday, Sept. 30 - Sunday, Oct. 2, 2022
Pulaski County Shrine Club
26920 Shrine Rd.
Laquey, MO 65534
Site opens 5 p.m. Friday and closes 11 a.m. Sunday
Event Registration
Adult Registration - $15
Adult Member Discount Registration - $10
Youth (12-17) - $5
Child (11 and under) - Free
Feast - $10 per seat, limited to 50 people
Make checks payable to "SCA, Inc - Shire of Calanais Nuadh"
Activities
Please join us for target archery and thrown weapons all day!
Site Information
There is abundant tent camping space on flat ground, with permanent restrooms and showers (wheelchair-accessible). Electrical access is not available. There is no indoor crash space, but several open-sided permanent pavilions are available to shelter under. Pet dogs on leash are welcome. The site is wet.
Merchants are welcome! There is no additional fee, but please bring your own tables.
Food
The Dancing Moon Inn will be open at midday, with payment by donation
A feast ($10 per seat) will be served in the evening. Please contact one of the Event Stewards if you have questions or special dietary requests.
On I-44 just west of Waynesville, MO, take Exit 153 and turn south onto Hwy 17. Travel south on Hwy 17 for slightly more than one mile and watch for Shrine Club sign and SCA sign indicating a left turn onto Shrine Rd. (aka NN-333). After turning, follow the road as it goes through the parking lot and curves around the main club building, leading to the campground behind it.
Event Stewards
HL Thomas Fleischacker (mka Thomas Glueck) glueckt13@gmail.com Lady Catin of Edington (mka Cathy Glueck) glueckc@yahoo.com